Has Overwhelming Stress or Anxiety Left You Feeling Stuck?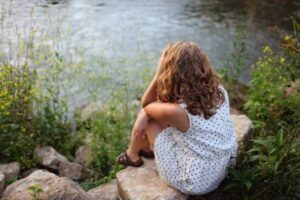 Are doubt and fear keeping you from reaching your goals or feeling satisfied in your relationships? Do you blame yourself when things don't work out in your personal life or relationships? Are you unhappy with life's circumstances, but unsure how to make a change?
Perhaps you have trouble sleeping as you replay the day's events and conversations in your head. Or maybe you wake up each day already feeling exhausted as you think about all the personal and professional obligations you need to keep up with.
Despite how overwhelmed you feel, you might not be sure if you are dealing with everyday stress or something more severe, like anxiety or depression. As a result, you may blame yourself for not being stronger. And well-intentioned statements—like "just stay positive" or "give it time"—from family and friends only make you feel more guilty and ashamed for not being able to overcome negative thoughts and emotions on your own. So you hide how you're feeling and continue trying to put on a strong, happy face.
In an effort to protect yourself from racing thoughts and distressing physical symptoms of anxiety, you may withdraw from social events and relationships that you used to enjoy. But the increased time alone and difficulty communicating your needs to loved ones can leave you feeling even more confused, isolated, and ashamed.
It might seem like your life lacks a clear direction, and you don't remember the last time you felt "normal." Do you wish you had a few concrete steps you could take to feel happier and more relaxed?
Anxiety Affects Millions Of U.S. Women Every Year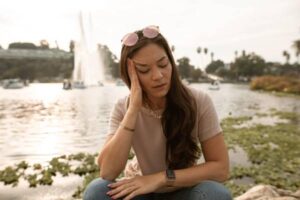 Some degree of anxiety can actually be a positive influence in our lives. It can alert us to danger and lead us to question false assumptions or negative self-beliefs. But in our on-the-go society, we aren't always able to escape stressful situations and thinking. Our culture expects adults, especially women, to do everything: maintain a successful career, raise the kids, take care of the house, be a loving partner. And when our time is spent caring for others, taking time out to focus on our own well-being can feel odd, or even selfish.
The truth is that no two women experience anxiety in exactly the same way or for the same reasons. Comparing your experience to others can leave you questioning whether you really have anxiety, and the belief that you "just need to be stronger" can fuel self-doubt and feelings of shame. You may feel like you are the only one struggling, or that you must overcome anxiety on your own. But you aren't alone. Anxiety is one of the most common mental health challenges in the world. It affects 30 percent of U.S. adults at some time in their lives, and women are twice as likely as men to be diagnosed.
While that number can be intimidating, it also means anxiety has been studied more extensively than almost any other mental health challenge. And that has produced a variety of therapy methods proven to be effective in alleviating overwhelming anxiety symptoms.
Anxiety Therapy Can Help Foster Calm And Joy
There is no one-size-fits-all therapy approach to anxiety. But with compassionate guidance and support, you can mobilize your inner strength to find hope and healing. As a psychiatrist with advanced training in psychotherapy, I am able to integrate a variety of approaches tailored to your unique physical, emotional, and spiritual needs and goals.
Our first session is all about getting to know you, your therapy history, and how anxiety is affecting your life. This collaborative approach allows me to understand you as a whole person, not just a set of symptoms. And by taking this time right at the beginning, you will have a chance to get a feel for how I work and to make sure we're a good fit. Many of my clients are surprised at how much better they feel knowing they have a safe space where they can explore challenges and get to the root of their anxiety without fear of judgment.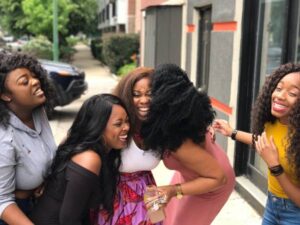 In addition to addressing emotional needs, we'll discuss physical factors that may be contributing to your experience with anxiety. When you are able to identify where you hold tension in the body, you can recognize and address feelings of anxiety before it becomes overwhelming. It may be that a change in diet or exercise can offer relief that traditional therapy or anti-anxiety medication alone haven't been able to provide. Other times, you may benefit from learning relaxation techniques—such as breathing exercises, meditation, positive affirmations, or yoga—to help get in tune with your emotions and feel comfortable in your own skin.
In some cases, incorporating medication, vitamins, or nutritional supplements can help alleviate severe anxiety symptoms that are preventing you from keeping up with day-to-day life. Together, we'll explore the challenges that are keeping you stuck and determine whether medication would be beneficial as part of your therapy. But medication only addresses the symptoms of anxiety; it won't cure your anxiety on its own. Rather, medication serves as a bridge to get from where you are now to where you want to be.
As a medical doctor and a therapist, I know how disruptive anxiety can be, and I've also seen how powerful an integrative therapy approach can be in finding relief and healing. With the help of an anxiety psychiatrist, you can understand why you feel anxious and remove blocks that are preventing you from living the life you want.
You may still have questions about anxiety therapy…
Isn't anxiety therapy expensive?
Working with a therapist or psychiatrist to treat anxiety is an investment in your own health and well-being. We all need outside help from time to time. You wouldn't avoid seeing a doctor if you broke a bone, so why would you let your mental health be a lower priority? When you learn to manage anxiety in a productive way, you can reclaim the time you used to spend coping and put it to greater use, whether that means extra hours at work or catching up on some much-needed sleep.
I'm already overwhelmed—I'm not sure I have time for anxiety therapy.
I spend an hour with you on the phone before we ever decide to work together. I tell my clients that finding the right therapist is like dating – you have to feel comfortable and secure with the person you're seeing! If you don't feel comfortable, don't like my approach, or for whatever reason don't think it would work, I will give you some names of other trusted therapists in the area who might be a better fit for you.
What if I already have a therapist? Can I still work with you?
I take a collaborative approach to anxiety therapy and see it as a positive element when you have a team supporting you. With your approval, I'm happy to collaborate with other providers or practitioners you may be seeing.
You Can Take Power Back From Anxiety
If you are a woman who is ready to take control of her thoughts and emotions, I invite you to contact me to schedule a free 30-minute phone consultation to discuss how I can help.